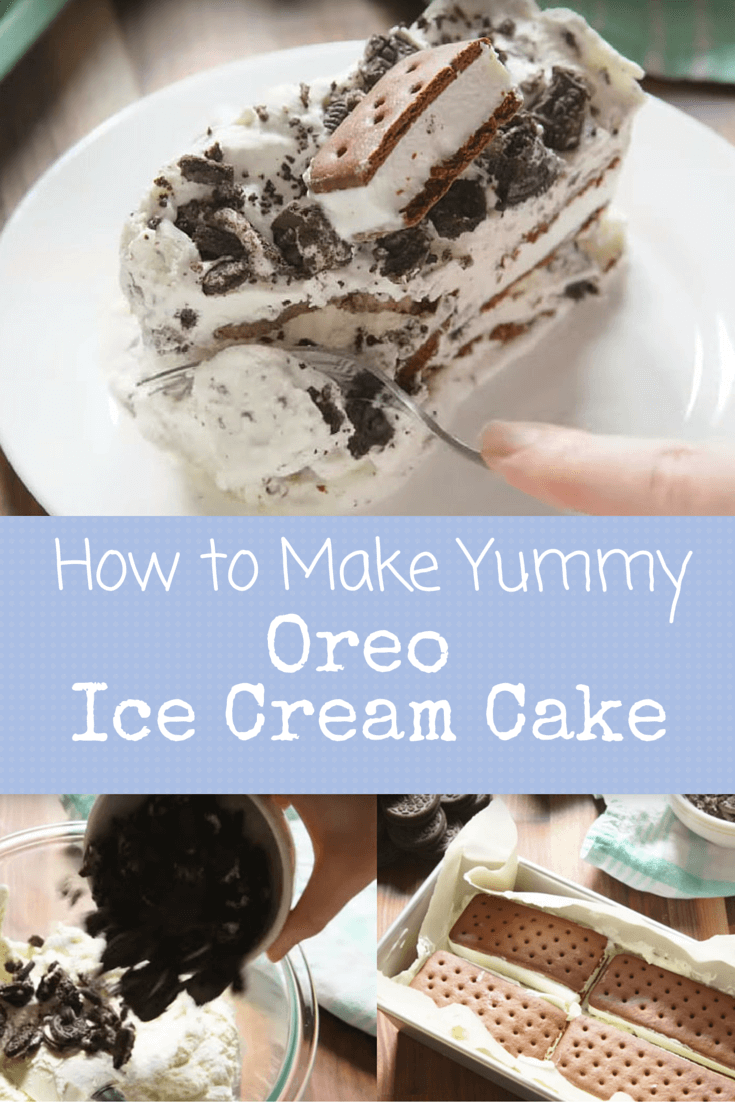 Who doesn't love ice cream cake?! This DIY Oreo Ice Cream Cake will knock your socks off!  It's so yummy and so easy to make!  This would be a great dessert for your next party, or even just a Tuesday night!  No baking required, which is awesome!
Here's what you'll need:
Ice cream sandwiches (any flavor you like)
1 pint of heavy cream
2 tablespoons of sugar
1 sleeve of Oreos crumbled, plus more to top it with.
Parchment paper
Let's get started!
Beat your heavy cream and sugar until it forms stiff peaks.
Fold in your crumbled Oreos.  Leave about 2 tablespoons aside to use as topping.

www.youtube.com

Line a loaf pan with parchment paper and begin laying your ice cream sandwiches on the bottom.  Cut them to fit if needed.  Save the pieces you cut off.

www.youtube.com

Cover your ice cream sandwiches with half of your whip cream mixture. 
Add another layer of ice cream sandwiches and then another layer of the whipped cream mixture.
Sprinkle the rest of your Oreos on top and place any extra pieces of  ice cream sandwiches.

www.youtube.com

For a light mousse like texture, refrigerate for about 4 hours.
For a real ice cream cake texture, freeze for 3-4 hours.
Enjoy your yummy ice cream cake!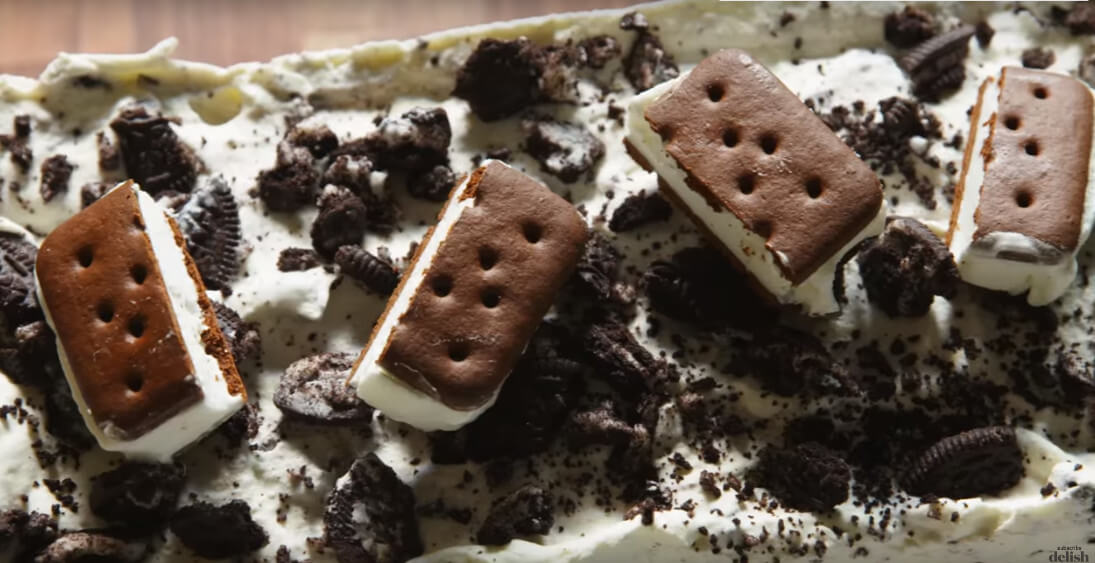 For more info, check out this video: