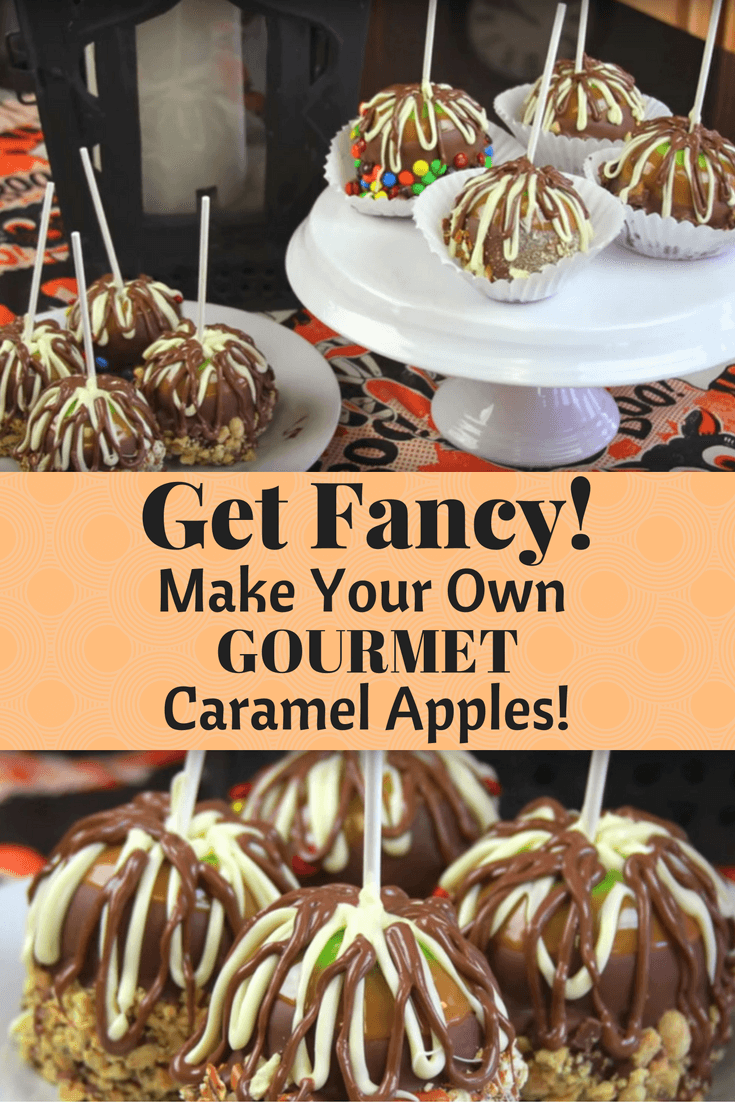 Caramel apples are staple of Fall! Now you can make those fancy gourmet apples at home and it's pretty easy!  They are great for Halloween parties or any get together.  Your guests are sure to be impressed with your fanciness!
Here's what you'll need:
A bag of caramels.  We like the Kraft brand. (We also found Caramel bits that don't have to be unwrapped)
Candy sticks
Apples
Milk chocolate for melting.
White chocolate for melting.
Toppings! We like mini M&Ms, chopped up Reese's cups, chopped nuts, and chopped pretzels!
Let's Get Started!
First, wash your apples thoroughly and dry them.  Now put a candy stick into the top of each apple.
Let's start melting your caramels.  It's easiest to do this with a double boiler system.  You can make one on your own by using a pot of boiling water and placing a glass bowl over the top of it.  The steam will melt your caramels without burning them.  Make sure to stir continuously!
Once your caramel is all smooth, begin dipping your apples.  Swirl each apple in the caramel to fully coat it.  Place the apple on wax paper when done.
When your apples are cool, its time to get to the fancy stuff!
Begin melting your milk chocolate.
Once melted and smooth you can dip your apples in one at a time.  Try to coat about 3/4 of the way up each apple. You want to still be able to see the the line where your caramel ends.
While your chocolate is still wet, quickly dip each apple into a topping of your choice.
Place each apple on a new sheet of wax paper.
Now to get really fancy!
Melt your white chocolate until smooth.
Take a spoonful of white chocolate and begin drizzling onto the top of each apple.
Now you can take another spoonful of your milk chocolate and lightly drizzle over the milk chocolate you just drizzled.
Once they are dry, you can wrap each apple up or simply refrigerate until ready to serve!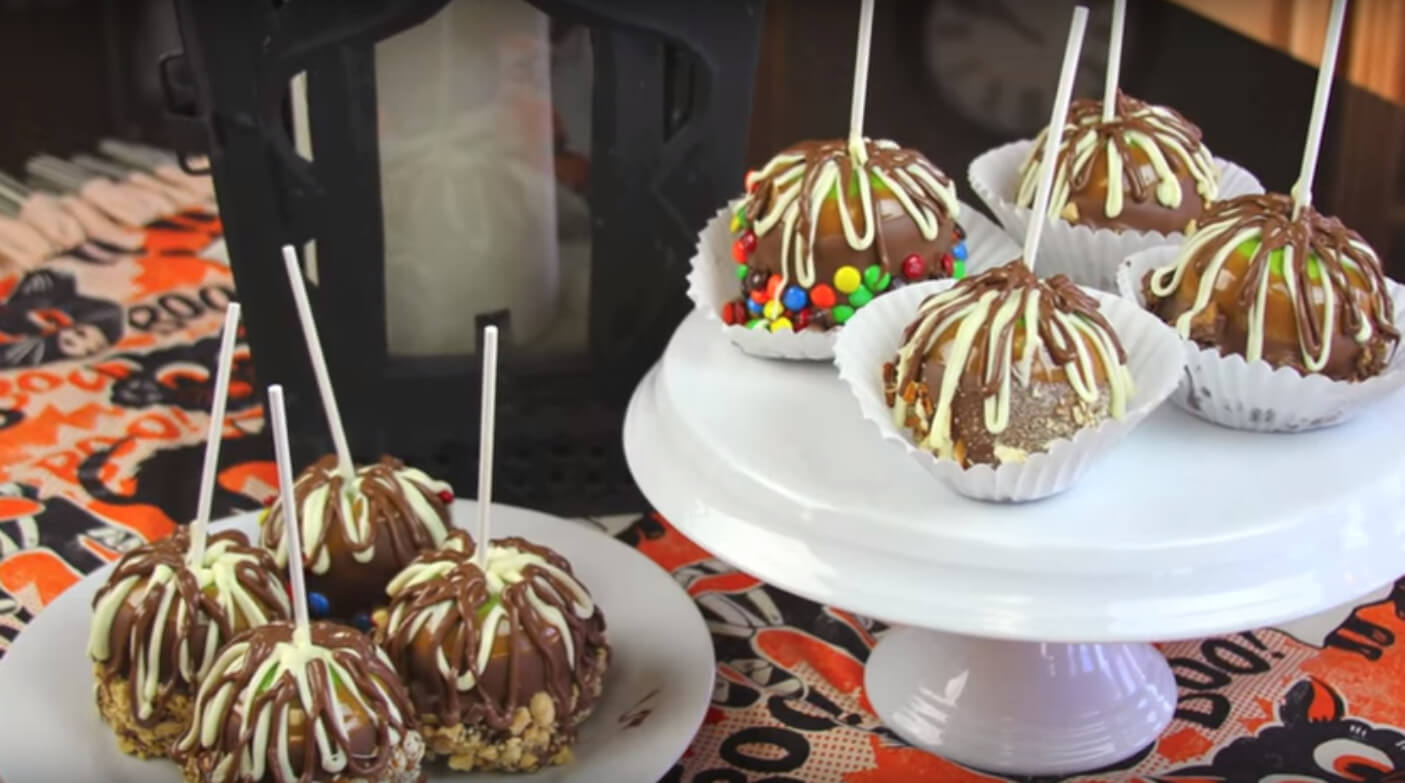 Enjoy all the compliments!
For more info, check out this video: