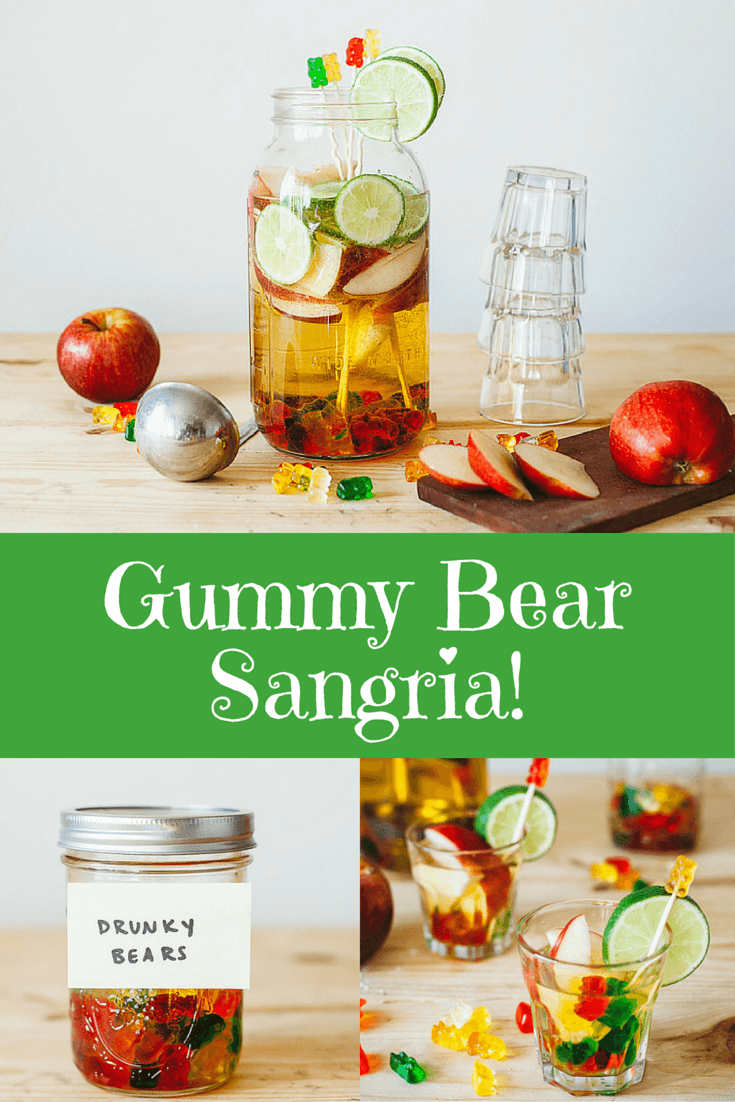 Who doesn't love a nice summery drink after work on Friday?!  This is the perfect drink to enjoy while sitting out on the deck!  It's so yummy that you'll forget there is even alcohol in it!  Check it out and enjoy, responsibly of course!
Here's what you'll need:
Gummy bears (about a cup and a half)
White wine (a whole bottle)
Vodka (about  cup and a half)
Apple juice (1 cup)
Gingerale or fizzy water (about a cup)
Sliced apples
Sliced limes
Lets get started!
First you'll need to infuse your gummy bears the night before!  Basically just soak your gummy bears in a little vodka overnight.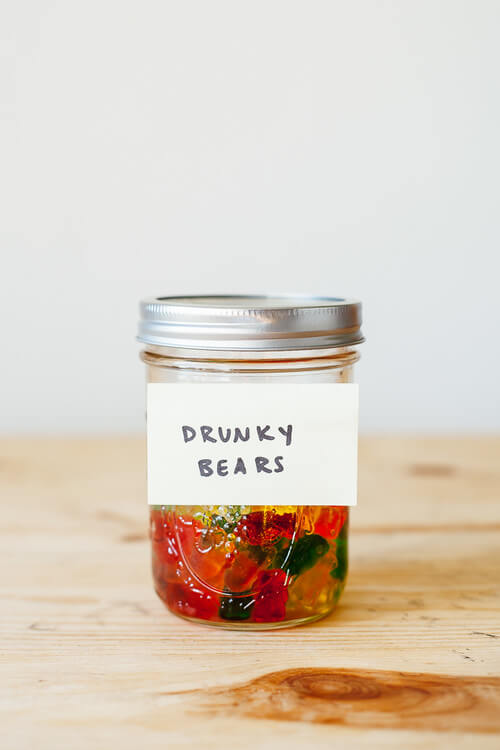 Now the real steps!
Strain your gummy bears and put them into the bottom of a pitcher.
Add in all of your ingredients minus the fruit.
Give it a good stir!
Put in your sliced fruits.
If you want to get fancy, you can place some of your fruit on the side of your glass or add some more gummy bears on skewers to your drink!  Its sure to impress your girlfriends!
Now Enjoy!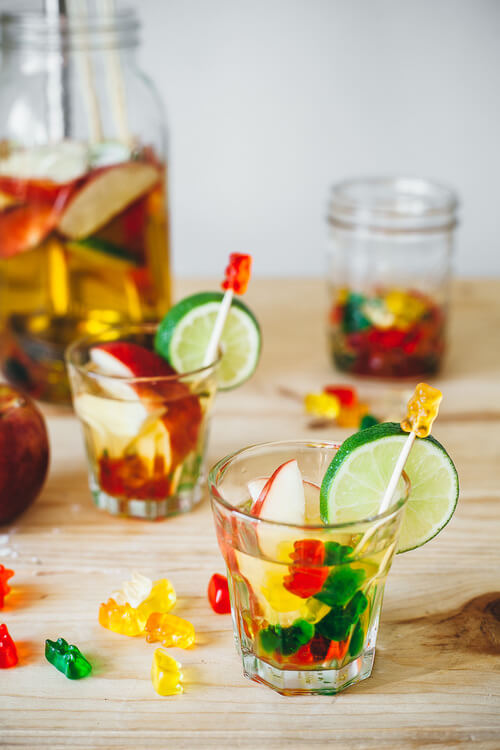 For more info, check out this video: