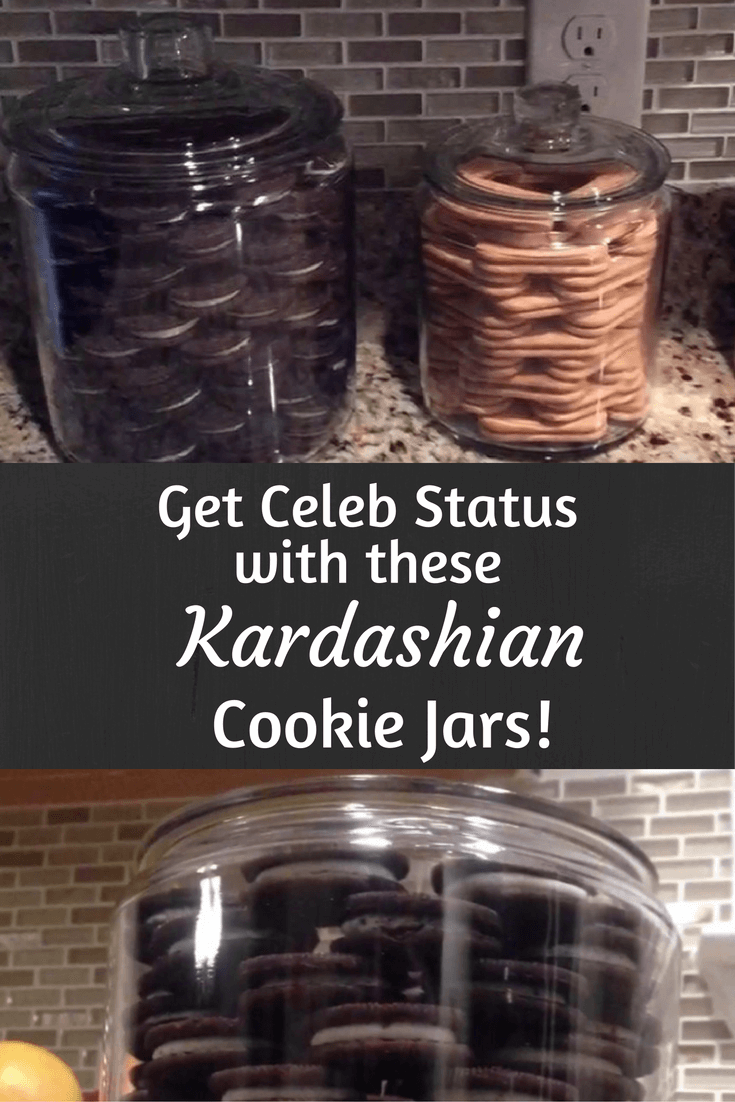 Unless you've been living under a rock, love them or hate them, you know who the Kardashians are!  And if you've ever watched the show, you've seen these fancy looking jars filled with cookies!  Now, you too can have fancy Kardashian cookie jars and its super easy!
Here's what you'll need:
Glass canister type cookie jars (you choose the size to best fit your kitchen space)
Cookies!  Oreos are what we prefer! You'll need enough to fill whatever jar(s) you are using.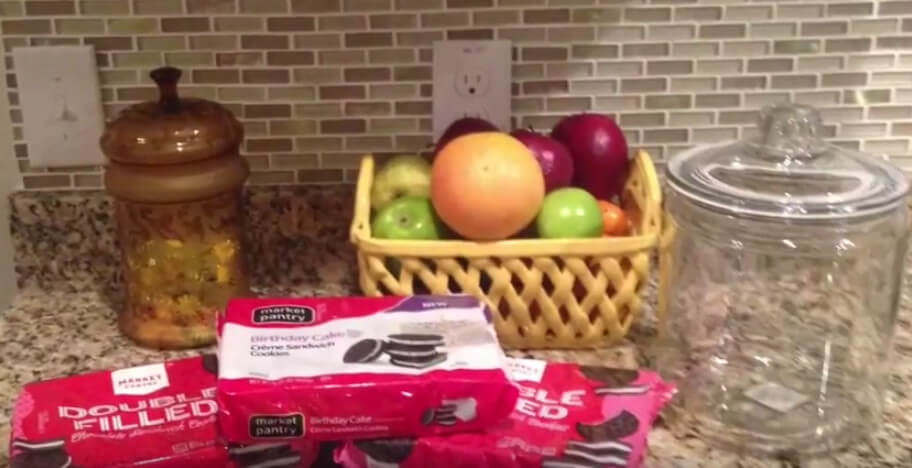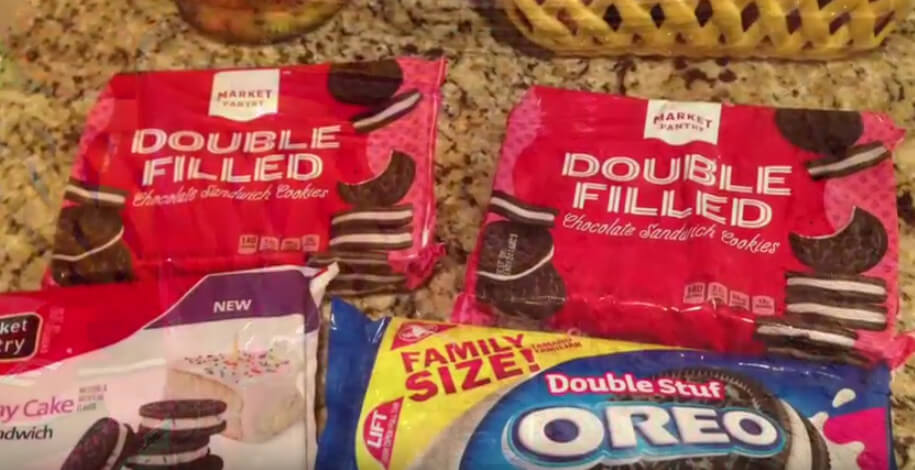 Let's get that celeb status!
Wash and thoroughly dry your cookie jars.
Begin laying your cookies into your jar.  Do this by placing cookies in a circle around the base of your jar.
Continue to add layers until your jar is full!  If you want to get fancy, you could even alternate layers of regular and golden Oreos!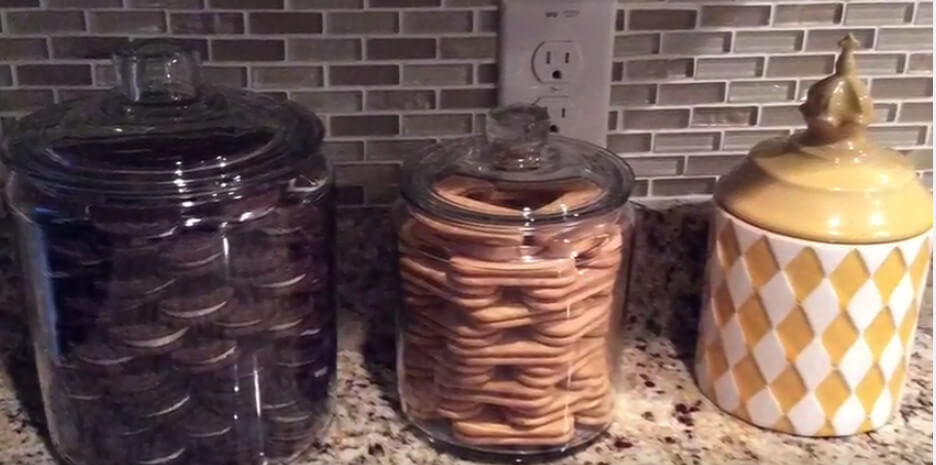 Tips:
Get creative and try different types of cookies.  We love the look of lady finger cookies too!
For more info check out this video: