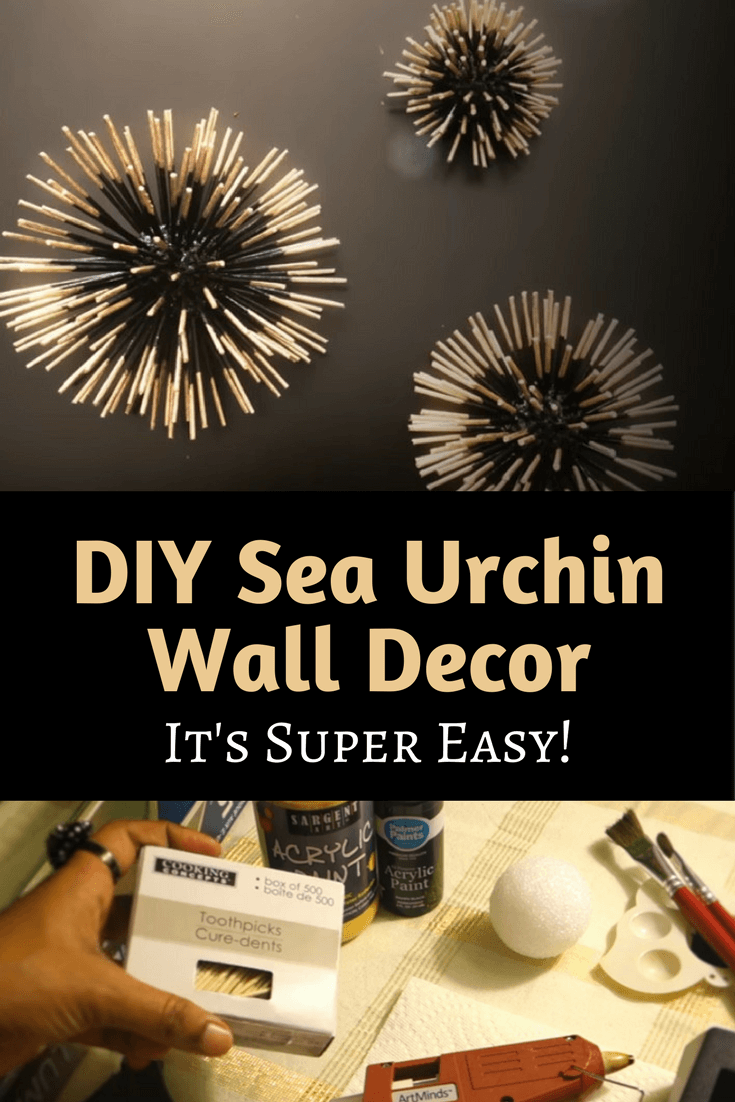 I've been seeing these fancy sea urchin decorations in every store, and  I love them but they are kinda pricey!  Little did I know, its super easy to make them on your own!  All you need is a few craft supplies and you'll be on your way to making these awesome decorations!
Here's what you'll need:
Toothpicks
Black and gold acrylic paints
Clear gloss varnish
Glue gun
Aluminum foil
Small paint brush
Soda can tabs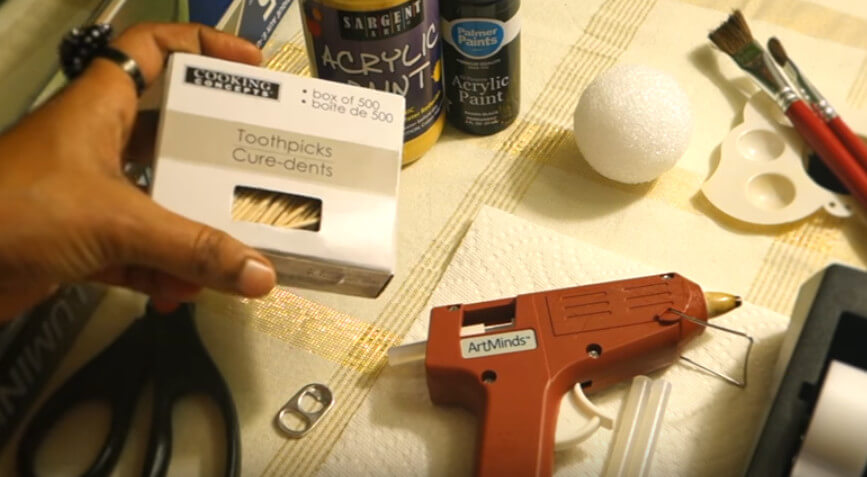 Let's Get Started! 
 Begin creating the center of your sea urchins by crumpling aluminum foil into the size of your choice.  We like to do 3 different sizes for variation.  Flatten one side of your ball. This will be the side that goes against the wall when you hang it.
Paint your balls black.  Push a toothpick into the ball so that you have something to hold onto while you paint and then place it into tray to dry.
Cut one end of the toothpicks off so it only has one pointy end.  Just cut the very tip.
Paint your toothpicks black.  The easiest way to do this is to place them into  sandwich back with a small squirt of paint and rub the paint onto them.  Take them out of the bag and scatter them to dry.
Once dry, begin pushing your tooth picks into your aluminum ball. Place a dot of hot glue on the end of each toothpick before sticking it in.
Use your black paint and paint any areas of your ball that might need a touch up.
Use gold paint and paint about an inch of the end of each toothpick, and let it dry.
Once dry, paint the entire urchin with the glossy varnish to give it some shine.
Once dry again, use a hot glue gun and attach your soda can tab.  This is how you will hang your sea urchins.
Now hang your awesome sea urchins where everyone will see them and you'll get lots of compliments!