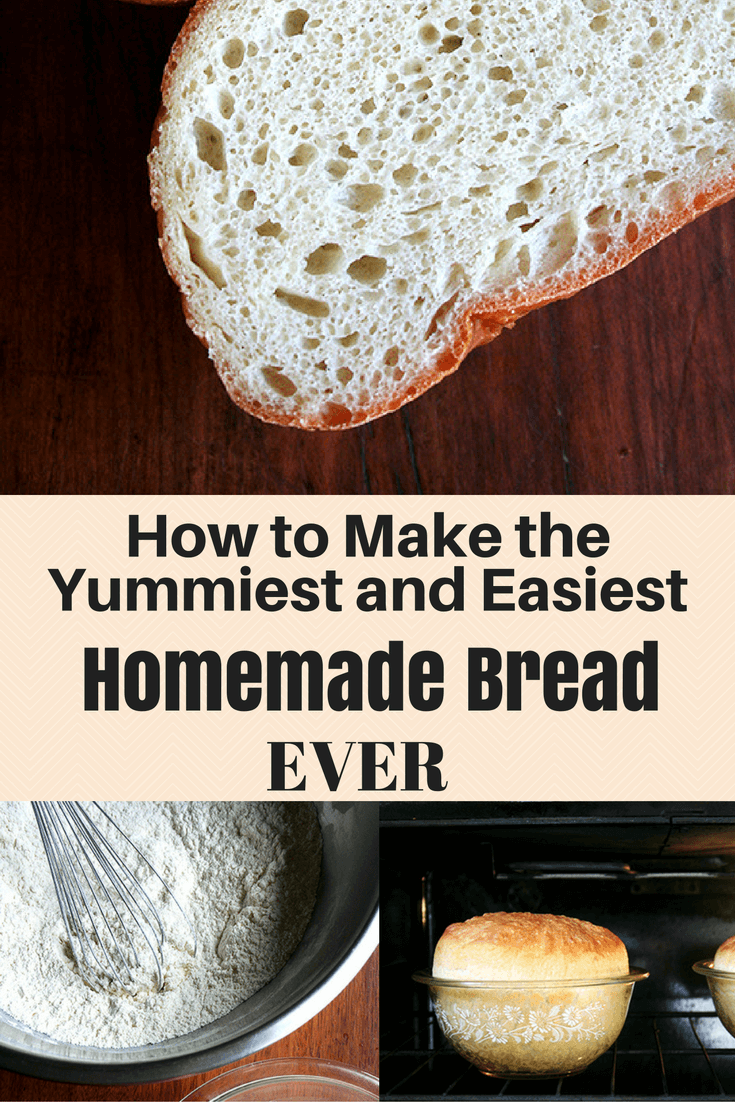 Who doesn't love fresh homemade bread?! Usually it takes hours of kneading to get it just right, but not with this awesome recipe!  This yummy bread doesn't require any kneading.  You literally mix it up and throw it in a bowl to bake! This is a great recipe for fall or winter.  It is an awesome side to any comfort food or just as an appetizer.  It also makes some amazing toast!
Here is what you'll need:
4 cups of unbleached all purpose flour
2 teaspoons of salt
2 teaspoons of sugar
2 teaspoons of instant yeast
2 cups of warm water
about 2 tablespoons of room temperature butter
2 large oven safe bowls
Let's get started!
Whisk together your flour, salt, sugar, yeast.
Stir in your water and mix thoroughly.  Your dough will be sticky.
Leave your dough in the bowl you just mixed it in for its first rise.  Place a tea towel or plastic wrap over the bowl and place it in a warm area for about an hour.  Your dough should double in size.
While you are waiting on your dough, thoroughly  butter up your two baking bowls.
Once ready, take two forks and scrape your dough from the side of the bowls.  Then using the forks, separate the dough into two halves.
Quickly swoop each half into a buttered bowl.  Cover your bowls again and let them rise for about half an hour.  While waiting, preheat your oven to 425 degrees.
 Once ready, bake for 15 minutes and then reduce the heat to 375 degrees and bake for another 17-20 minutes or until golden brown.
When done, take the bread out of the bowls by simply flipping them upside down on a cooling rack.
Serve immediately or let cool and store for later!
We like to serve this bread with honey butter, or even a seasoning mix with olive oil.  It also makes amazing grilled cheese sandwiches!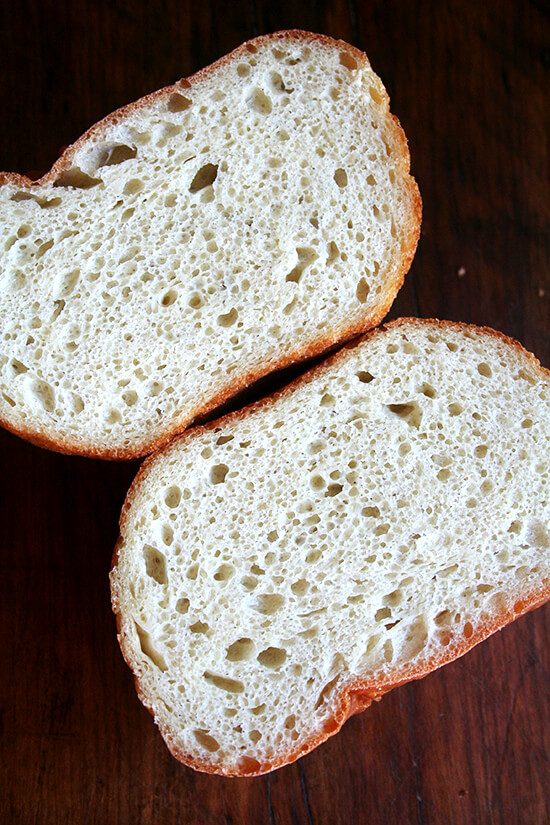 ENJOY!
For more info check out: http://www.alexandracooks.com/