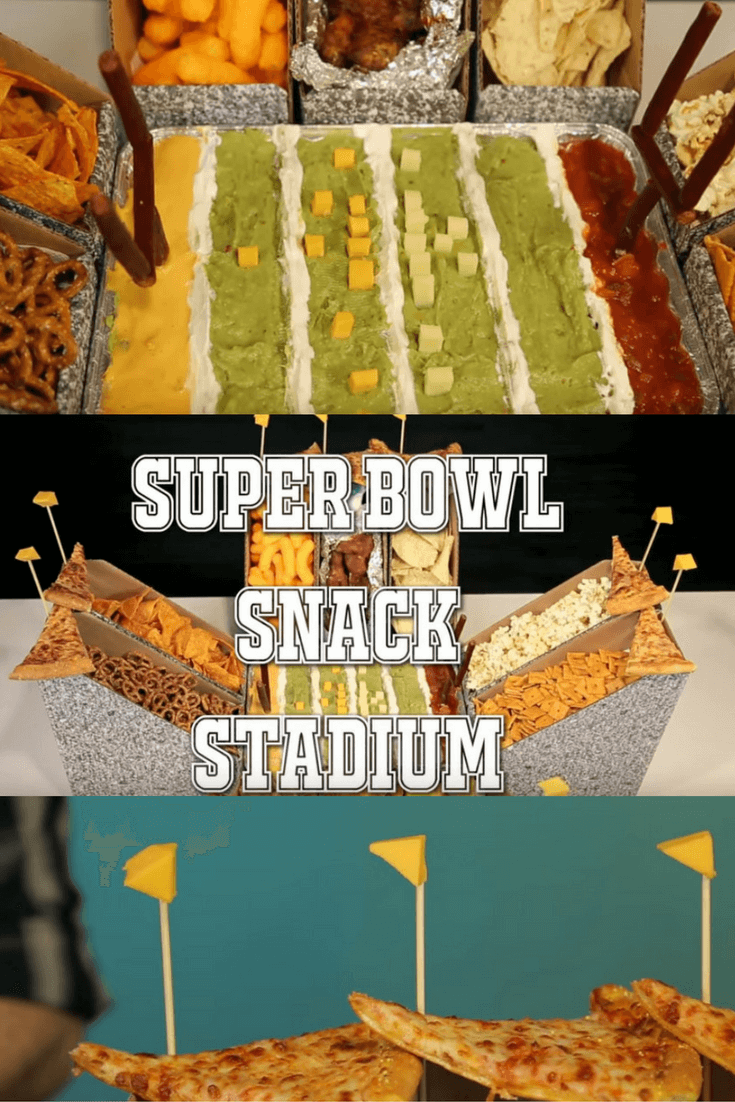 You too can be super impressive and make this awesome SNACKADIUM for your Super Bowl party!  Its not hard to make and incorporates both healthy and not so healthy snacks. Also, its super easy to clean up, you can just throw the entire stadium into the trash when your party is over! Seriously, this thing is awesome so get building!
Here's what you'll need:
10 magazine holders (try to get them in a cool color, matching your favorite team's colors maybe!)
a disposable aluminum pan
Snacks (popcorn, chips, tortilla chips)
A pizza (any type you like!)
Dips (queso,  lots of guacamole, some salsa)
Wooden skewers
Chunks of cheese
Veggies
Beef jerky sticks (like slim jims or similar)
Sour cream
Some books to elevate your field up
Crackers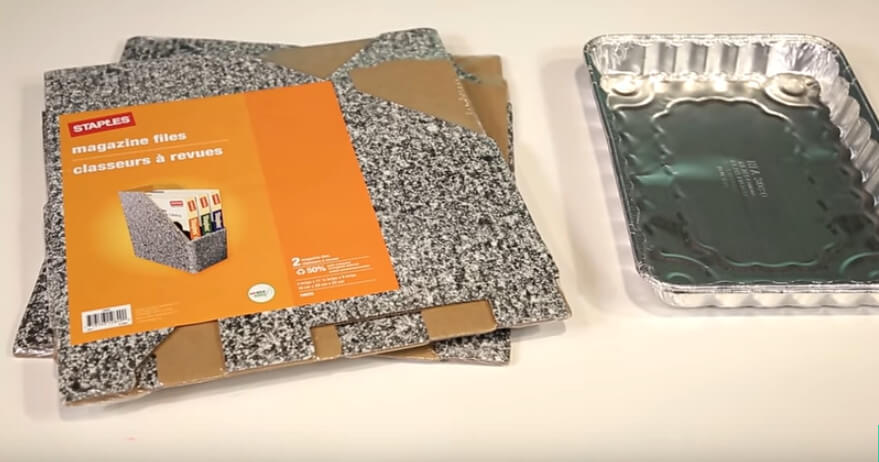 Let's get building!
Take your pan and begin spreading your guacamole evenly to create your playing field. Be sure to leave room at each end of the pan for your end zones!
Block of your guacamole with some crackers broken in half to hold your dips in place.  Spread your dips in each end (one queso, one salsa).
 Use a small block of cheese and 2 small pieces of skewer to anchor your goal posts in your dips.
Construct your magazine holders and  place your books under your pan.  You'll need enough books to raise you field up to the opening of your magazine holders.
Place your magazine holders around the field.  For some snacks, such as wings and veggies, you might want to place some newspaper inside the magazine holder and then make a lining of aluminum foil to hold them in place and raise them up.
Fill your magazine holders with your snacks!
Top your magazine holders with slices of pizza to create a roof over your stadium.
Create cheese flags by cutting chunks of cheese into a flag shape and putting them on a skewer.
Now sit back, snack, and enjoy all the compliments you will get for your awesome Super Bowl Snackadium!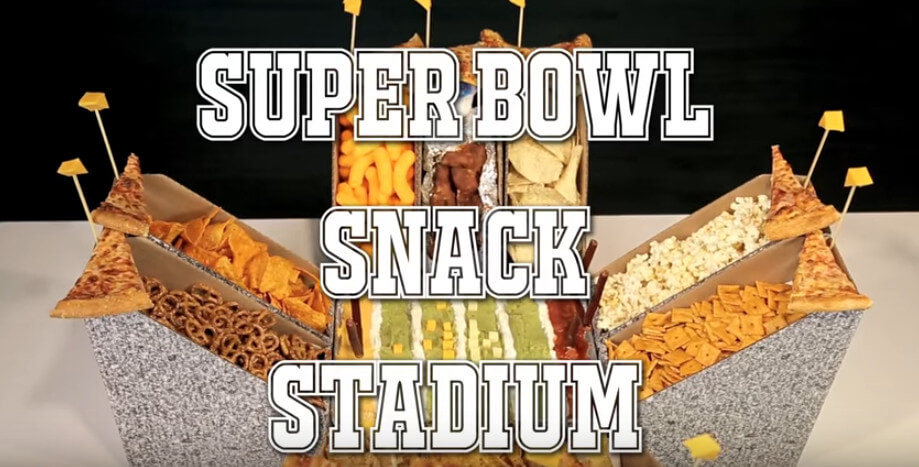 For more info, check out this video: