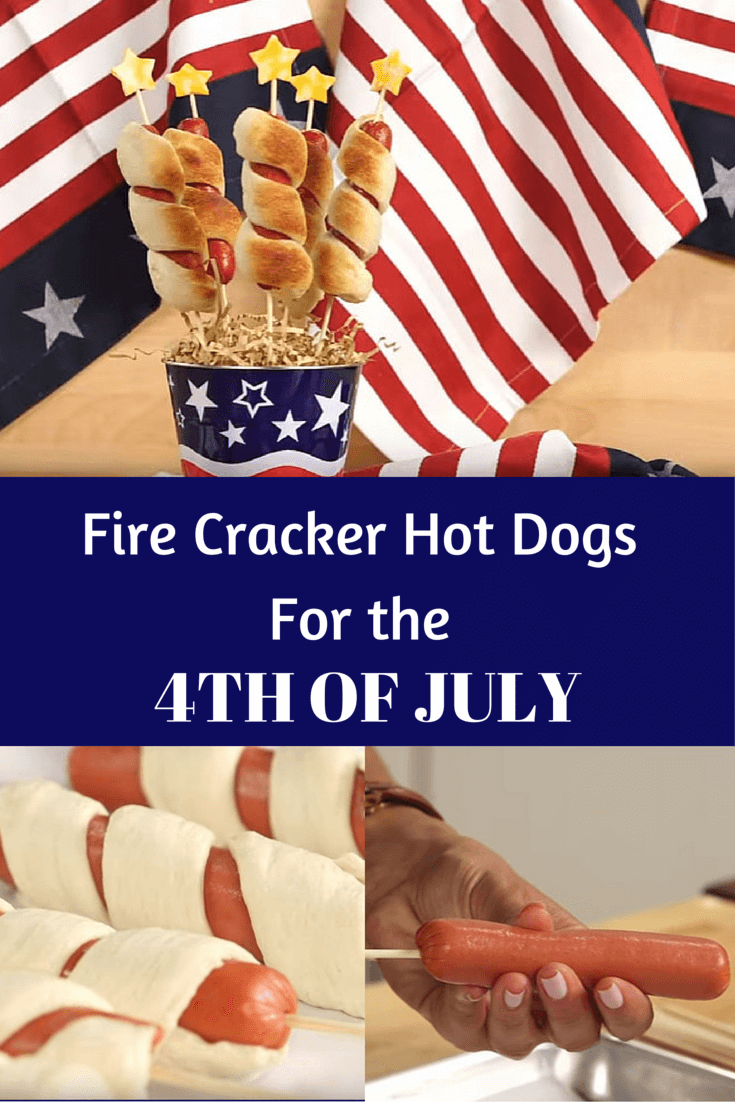 Hot dogs are a must have at any 4th of July party, and these fire cracker hot dogs will be the life of your party!  They are super cute and everyone will be talking about how patriotic you are, not to mention how creative!  They are really easy to make and even more delicious!
Here's what you'l need:
Hot dogs
Can of bread sticks
Bamboo skewers
Cheese for your stars (We like the look of marbled cheddar)
Star shaped cookie cutter
Let's get started!
First, get out your hot dogs put each one on a bamboo skewer length wise.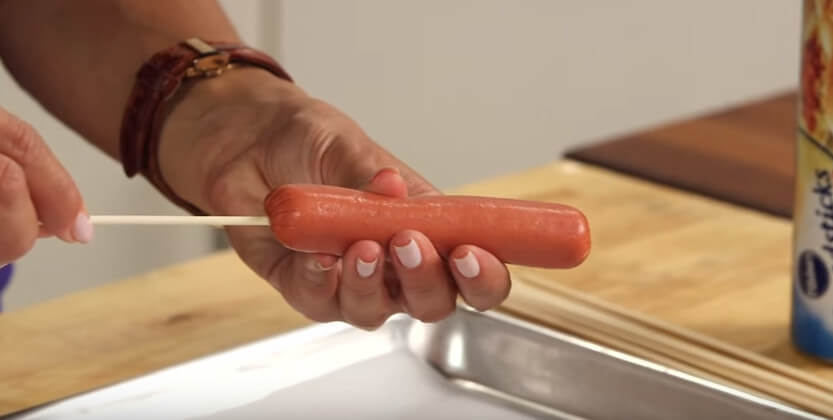 Now open your can of bread sticks!  Carefully unroll them and wrap one around each skewered hot dog.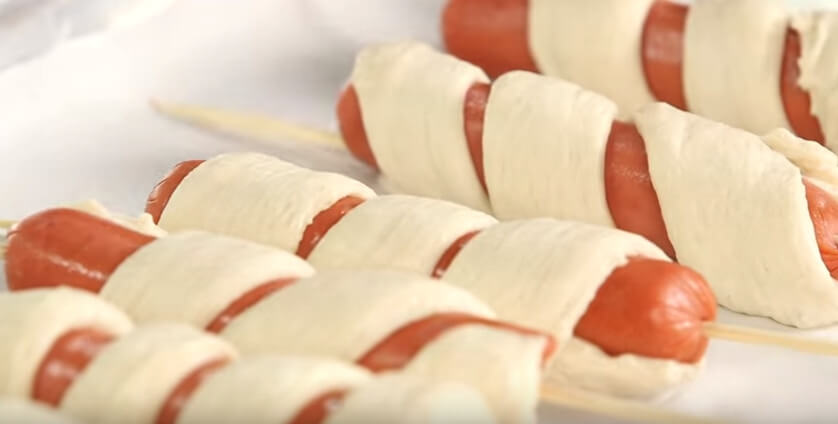 Place your hot dogs onto a parchment paper lined cookie sheet and pre-heat your oven to 350 degrees.
Once preheated, bake your hot dogs for about 20 minutes or until golden brown.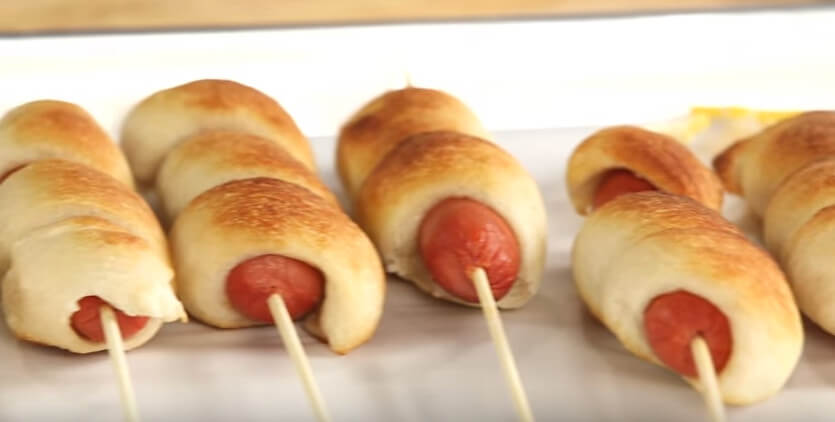 While they are cooling you can cut your stars.
Now place your stars on the tops of your skewers and your'e done!
If you want to get extra festive you can place your fire cracker hot dogs in a patriotic bucket and use floral foam on the bottom to hold your sticks in place, as seen below!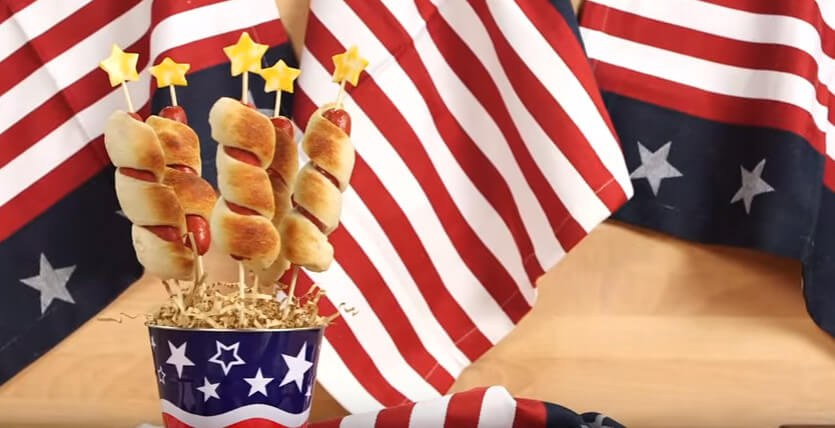 For more info check out this video: