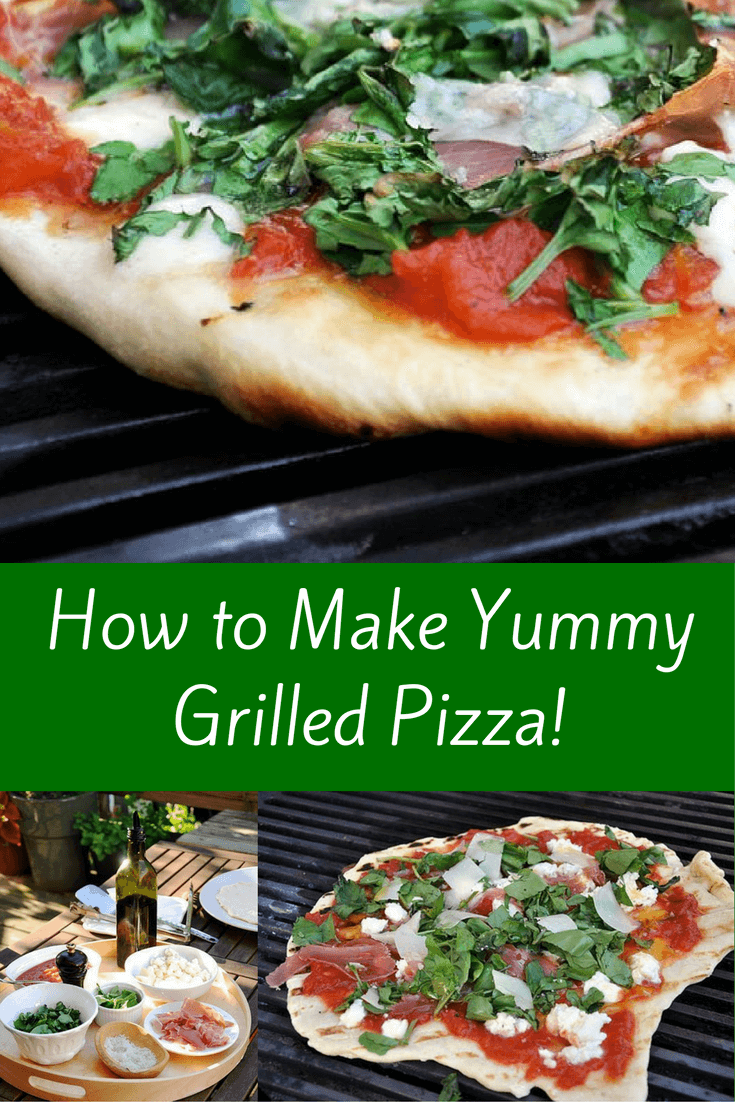 If you've ever made homemade pizza before then you know that its just not as yummy or flavorful as pizza at a restaurant.  This is all in the way that its cooked.  In a restaurant, your pizza is cooked in a super high temperature pizza oven.  Unless you've got a  brick pizza oven in your backyard (I wish!), then you should try this yummy grilled pizza!  We promise you won't be disappointed!
Here is what you'll need:
Pizza dough, make your own or save some time by buying a ball of pizza dough at the store.
Olive oil
Fresh toppings, whatever you like.  We LOVE to use fresh basil and fresh mozzarella on our pizzas!
Pizza sauce, we like to make it fresh!
Metal tongs, metal spatula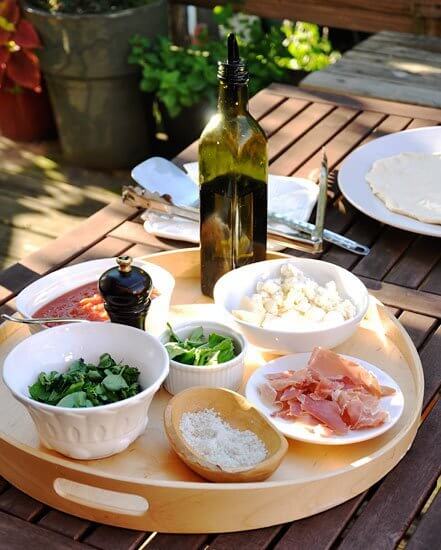 Now, this part is important! Make sure you have all of your supplies and ingredients right next to your grill! You won't have time to run into the house and get stuff.  Also, make sure you have a big platter or a cookie sheet to put your pizza on when its done.
Now fire up your grill!  (Charcoal grills give your pizza even better flavor, but gas grills make it yummy too!)
First, stretch out your pizza dough to your desired thickness.  Don't make it too thin or it will char up too fast.  Brush your pizza dough with the olive oil.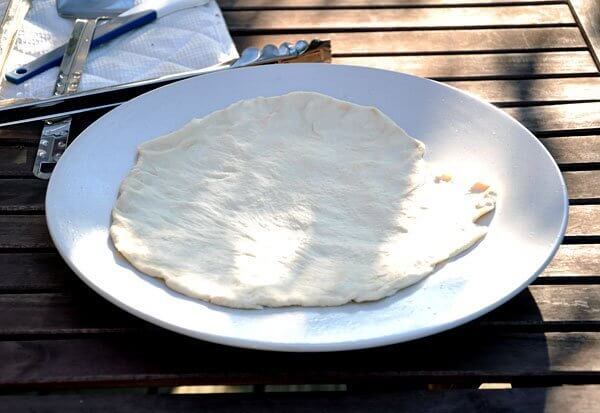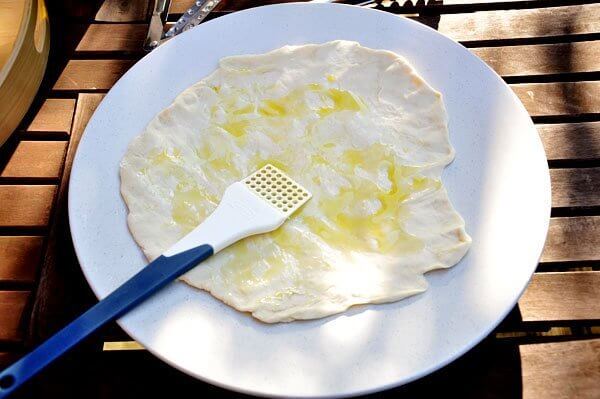 Now lay it out on your grill.  Don't worry about it being a perfectly round pie, it will still be yummy even if it looks a little crazy!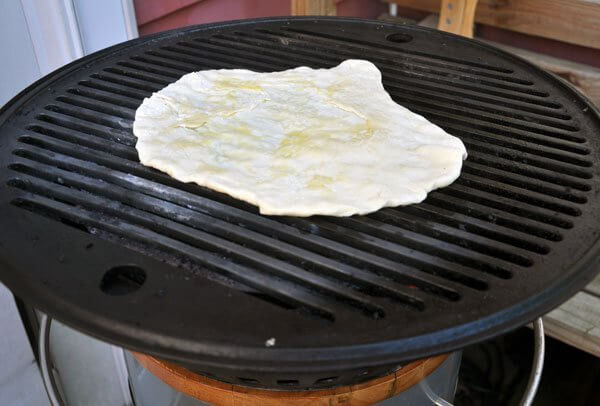 Once the bottom is browned and has some small charred spots, flip your crust over.
As soon as you flip it you need to hurry and put all your toppings on and close the lid!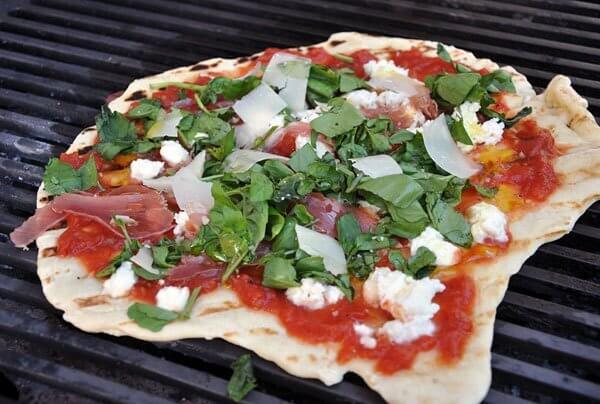 Once your cheese is bubbly and melted remove your pizza from the grill!
Enjoy your yummy grilled pizza!