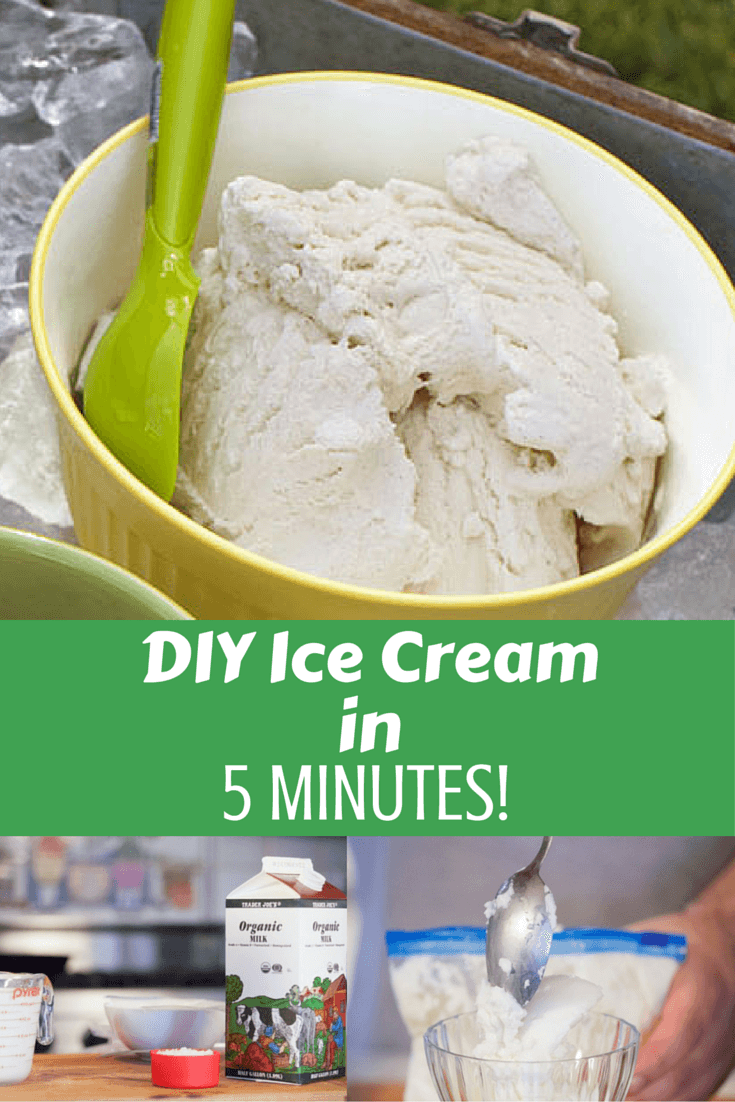 Who doesn't love ice cream on a nice hot summer day?! Or on any day really…  Now you can make this yummy homemade ice cream in about 5 minutes!  Its super simple and so delicious and doesn't have all that junk that store bought ice cream has in it.  Oh and did I mention you don't even need one of those fancy ice cream makers!  I scream, You scream, We all scream for home made ice cream!
Here's what you'll need:
1/2 cup of whole milk
1/2 cup of cream
1/4 cup of sugar
1/2 teaspoon of vanilla extract
1 cup of rock salt
Ice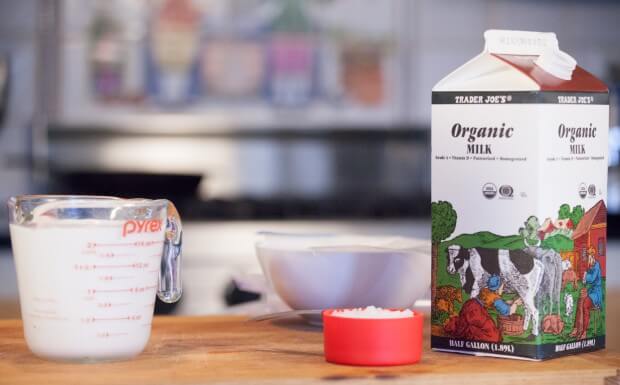 Let's get started!
 Add your milk, sugar, cream, and vanilla to into a small bowl and stir until mixed well.
Now carefully dump your mixture into a ziploc bag.  Make sure you seal it well, otherwise you could have a huge mess on your hands, especially if you've got little helpers!

jerryjamesstone.com

Now get out another bigger ziploc bag.  In this bag add some of your rock salt, and too big handfuls of ice.
Put your smaller bag into the the bigger bag and add the rest of your rock salt and some more ice and close it up.
Now shake it like crazy!  Do this until it starts thickening up and looking like ice cream!  (You might want to wrap the bags up in a towel to shake, it can get pretty cold on your hands)
Enjoy your yummy ice cream!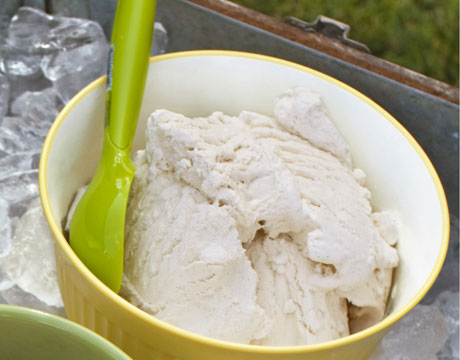 Tips:
If you want to get fancy you can add some fruit or other extracts to get different flavors!
For more info check out this video: