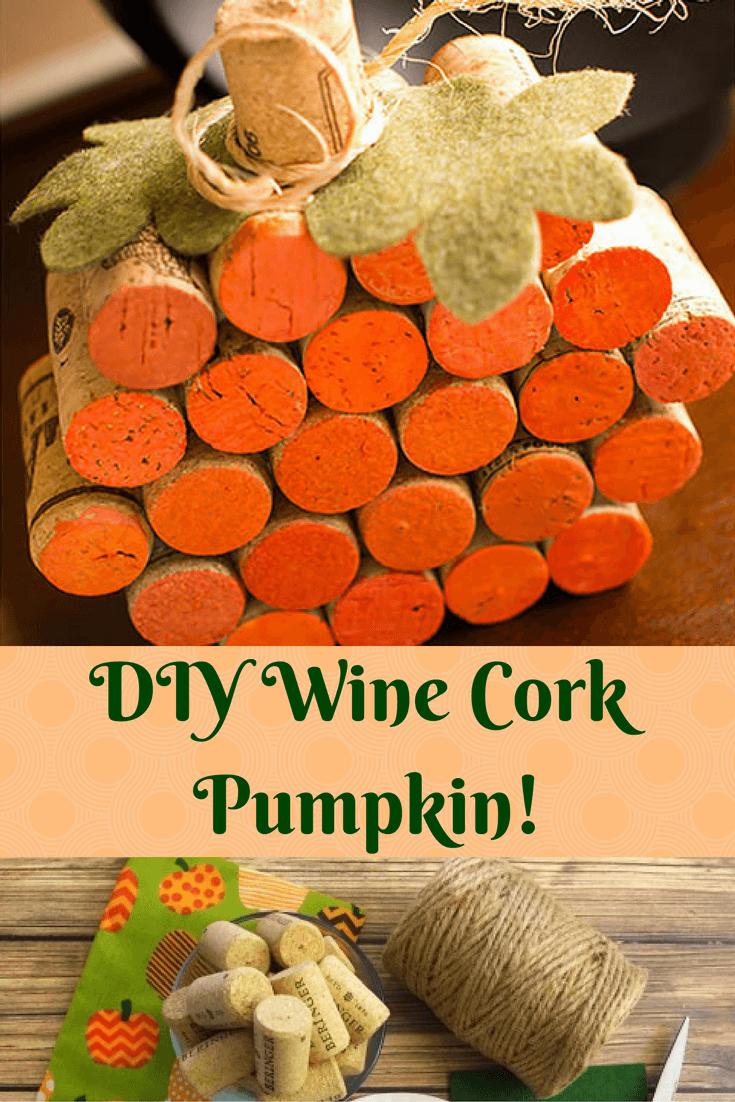 Who doesn't love wine? And who doesn't love pumpkins in the Fall?  Now you can combine them and make this super cute wine cork pumpkin!  It's easy to make and will add some style to your fall decor!
Here's what you'll need:
25 wine corks (drink your own wine, or buy 'em!)
Orange paint
Green felt
Raffia ribbon
Glue gun and sticks
Let's get started!
Now there are couple of ways you can make your pumpkin. Some people prefer to pint the end of each cork individually, and some prefer to glue them together first and then paint each side.  You can really do it either way with the same results.  If you are painting them individually, then do that part now.  If not then follow the next step.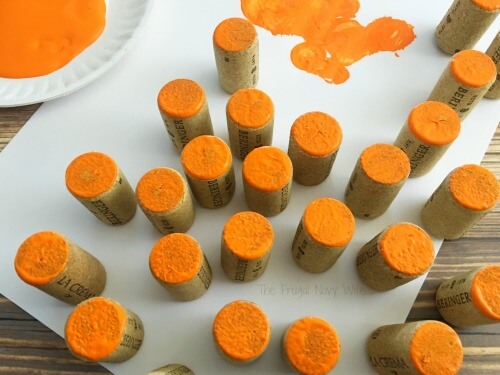 Now you can start gluing you corks together.  Glue a row of 4 first, then on top of that a row of 5. Make sure you are centering your rows so that you have about equal on each end.  Now glue a row of 6 corks, then 5 again.  Your last row will be 4 corks.
Once you have your corks glued together, you can add your pumpkin stem.  To do this, cut about 1/4 of the length of the cork off using a utility knife.  Glue the longer piece to the top of your pumpkin.
Now you can get out your orange paint if you haven't done so already.  Carefully paint both sides of your pumpkin.
Now you can cut your green felt into the shape of leaves.  You can go free hand or use a stencil if you wish.
Glue your leaves onto the top of your pumpkin on either side of the stem.
Now simply tie your raffia ribbon around the stem and your'e all set!
Enjoy your pumpkin, or make a few more of varying sizes to make a whole pumpkin family!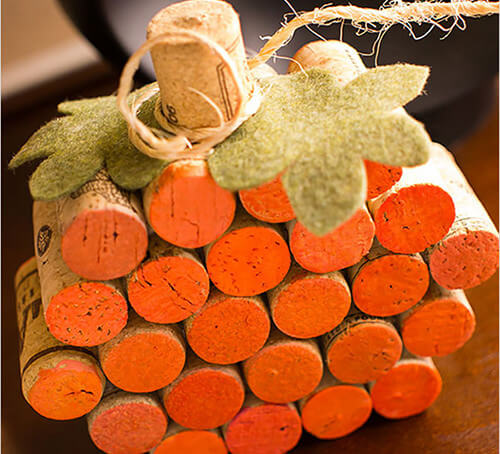 Check out this video for more info: