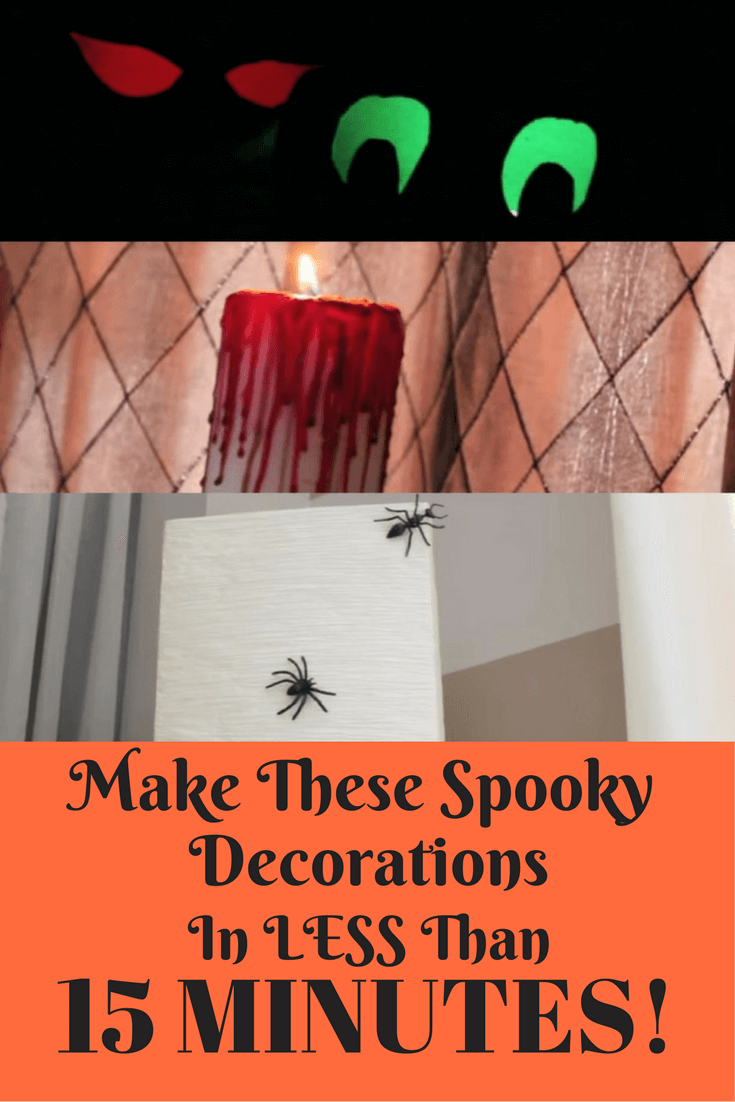 Halloween is such a fun holiday to decorate for!  These 3 cute Halloween decorations are super easy and so cute! They don't require a lot of items and can be made with some stuff you might already have hanging around if you're crafty! Your home will be spooky in no time!
Here's what you'll need:
Magnetic Bugs– Plastic bugs (we found ours at the dollar store), Super glue, Small magnets
Spooky Eyes- Toilet paper or paper towel rolls, glow sticks
Dripping Blood Candles– White pillar candles (whatever size you want), red candle sticks (the more the bloodier!) We like to use some fall scented candles!
Let's get started!
Magnetic bugs
Take your bugs and glue a small magnet on the underside of each bug.  Be sure to let them dry before moving on.
Now take another magnet and use this to attach your bugs to items around your home.  We put ours on curtains, lampshades, and windows!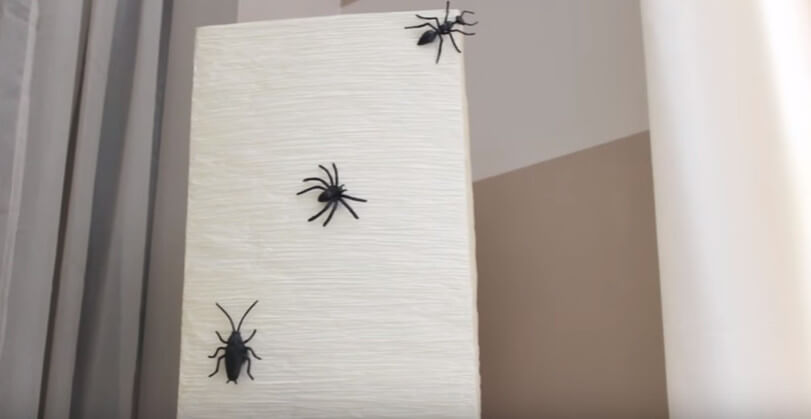 Spooky Eyes
Take your toilet paper rolls and draw spooky eyes on them as an outline for cutting.  If you are using paper towel rolls, cut the roll in half.  See examples of spooky eyes in the video below.
Pierce a hole into the center of each eye so that you can get your scissors in to cut them out.
If you're ready to use your spooky eyes, then go ahead and break your glow sticks and place them into your roll.  We like to use a little tape to hold them in place.  Remember, your glow sticks will only glow for a few hours!
Have fun placing your spooky eyes in bushes around your house or in other dark areas!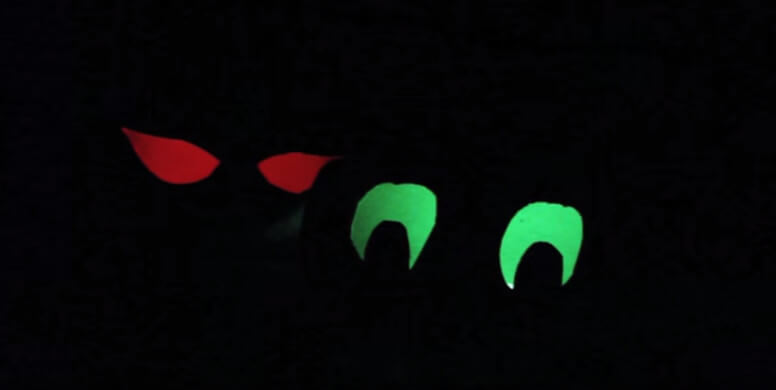 Blood Dripping Candle
Place your white pillar candle on a decorative plate or a candle holder. Work somewhere that you don't mind making a mess.
Light your red candle stick and hold it over your pillar candle.  It might take a few layers to get a good bloody look.
When you are happy with your bloodiness, let it dry.
Light it up on Halloween and enjoy!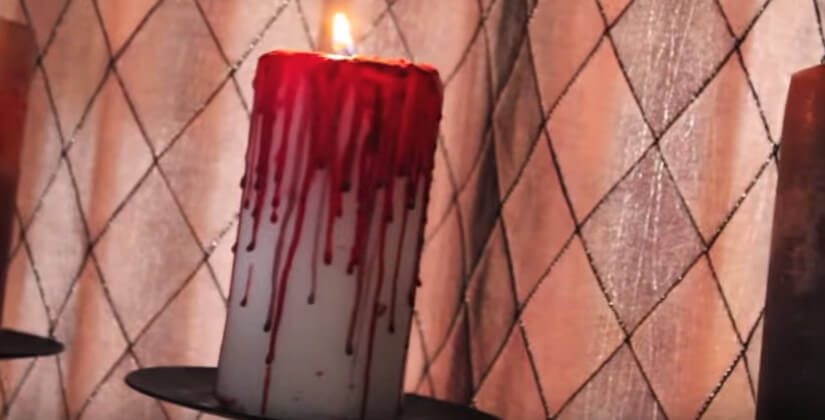 For more info, check out this video: