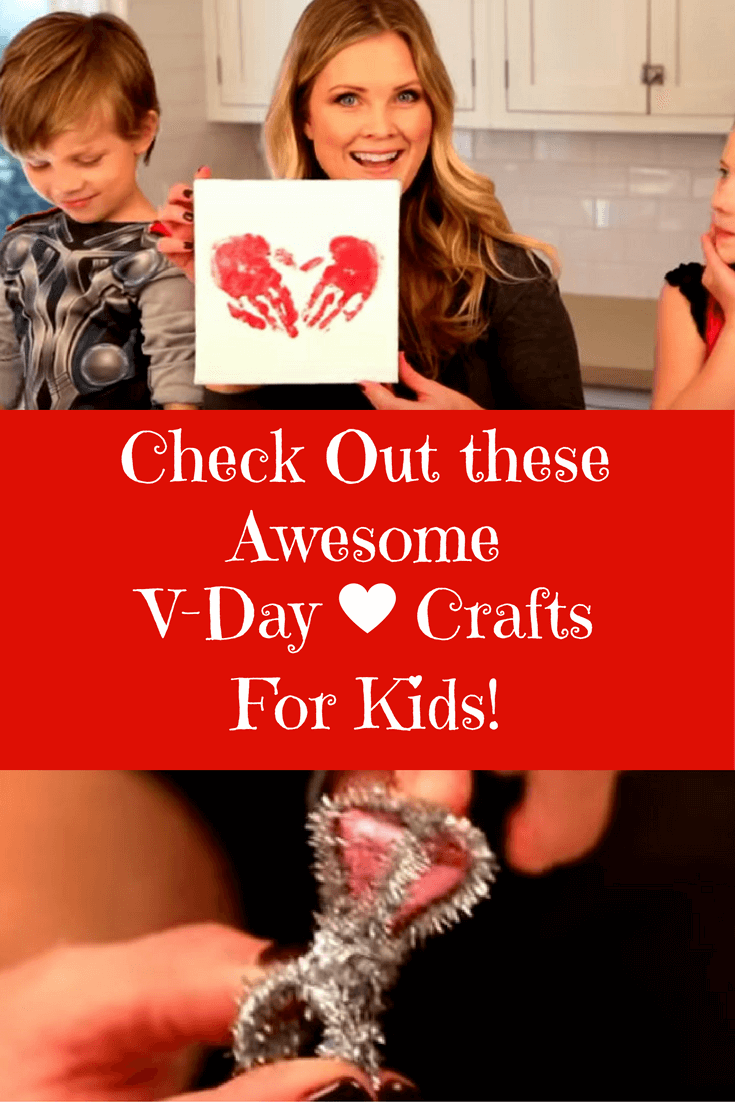 Valentine's Day for kids can be kinda boring with the same old candy and Valentine's Day cards handed out every year!  Let your kids be the talk of the classroom with these super cute V-Day candy rings!  And check out these cute canvas hearts that are an awesome keep sake to remember your cute little valentines year after year.
Here's what you'l need for each craft:
V-Day Candy Ring
Pipe cleaners (silver, pink, red)
V-day Hershey kisses
Heart Canvas
Canvas (whatever size you'd like, just make sure both of your little one's hands fit on it)
Acrylic paint (you pick the color, think V-day colors)
Sponge paint brush
Now let's get started:
V-Day Candy Ring
Take two pipe cleaners and cross them in the center to create an X.  Then wrap one side of one of the pipe cleaners over the other to secure them together.
Place your kiss base down on the center of your X.
Bend each pipe cleaner up the chocolate kiss and twist them together twice to secure them.
Bring 2 pipe cleaners together on each side of the kiss and bend them to form a circle.
Heart Canvas
Lay your canvas out where you will be working.  Pick an area near the sink!
Open your paint and begin painting it onto your child's hands.  Work quickly because it will dry fast!
Put your child's hands into the shape of a heart,  fingers together, tips of index fingers touching, and tips of thumbs touching. 
Carefully place your child's hands down onto your canvas.  Push the hands down and press each finger down to ensure good contact.
Pull the hands up quickly, don't let them squiggle around.
Once your canvas is dry, you can hang your beautiful art work and enjoy each Valentine's Day!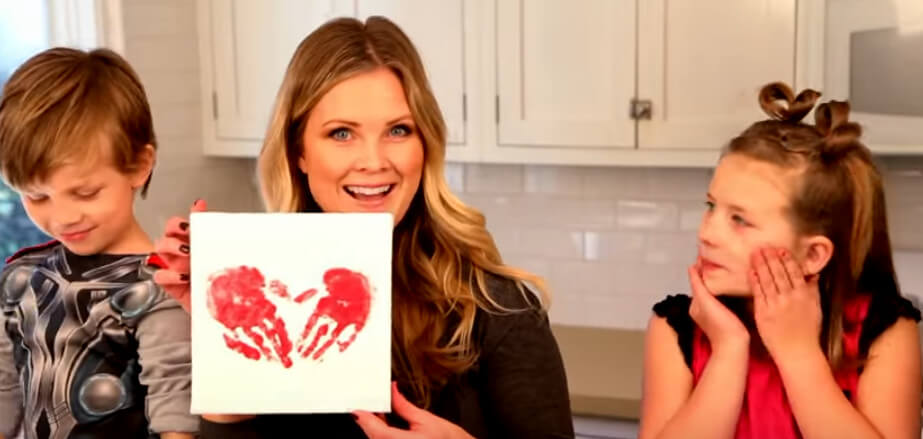 Tips:
Try painting your child's hands with 2 or 3 Valentine's Day colors to get an even cooler effect.
We also found that to avoid the paint from drying out before you can place the hands, try painting and placing one hand at a time.
For more info, check out this video: