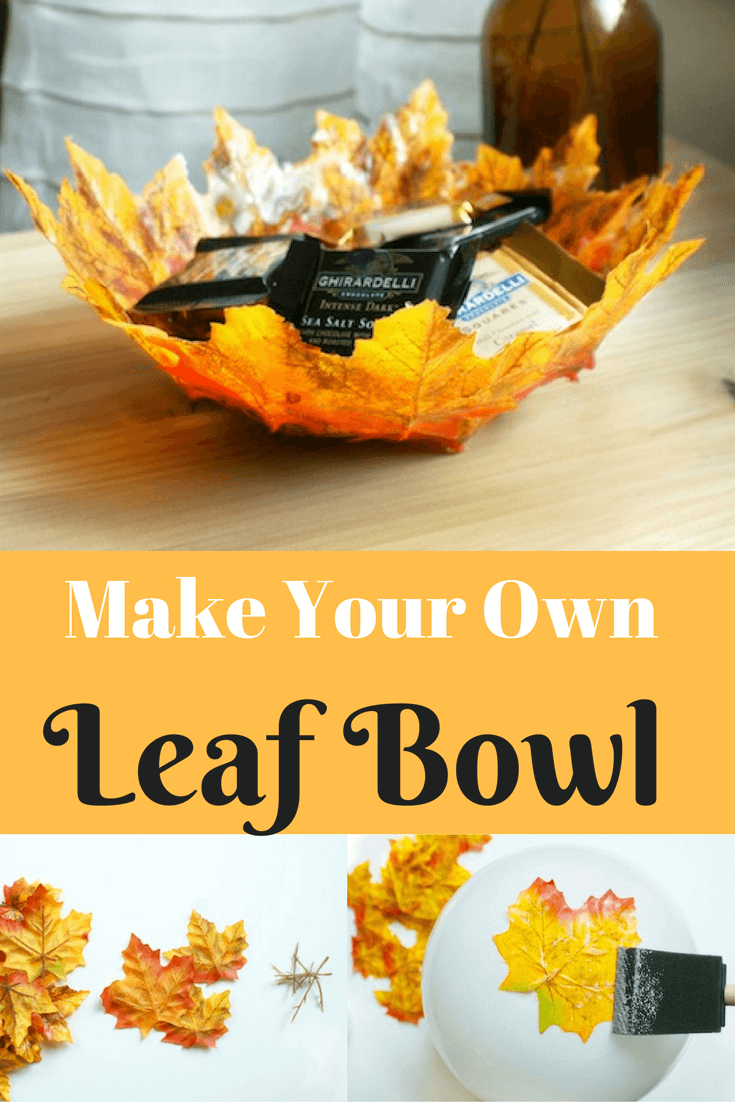 Fall is here!  Its time to get crafty and get decorating for the season!  You can start by making this beautiful DIY leaf bowl.  It is super easy, pretty quick (minus drying time) and requires only 4 items.  When you are done you can use this bowl in so many different ways.  We like to put our candy in it, or place a candle in the middle.  The options are endless!
Here is what you'll need:
Fabric leaves.  (You can find them at the dollar store as garland and pull them apart)
Modge podge (make sure it dries clear)
Brush to apply your modge podge.
Balloon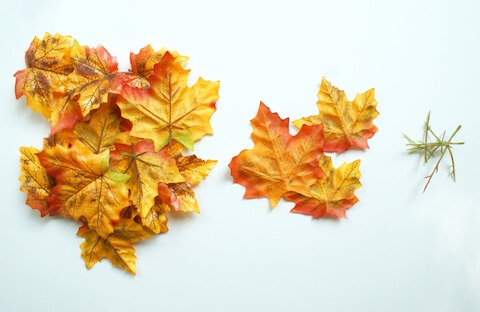 Let's get started!
First, if you bought garland pull all of your leaves off.  You want to pull the stem part off too.
Now blow up your balloon.  Make it as big as you want the inside of your bowl to be.
Place your balloon, tied side down into a bowl.
Begin painting a thin layer of modge podge onto your balloon. Work in small areas and place your leaves as you go so that the adhesive doesn't dry before you are done.
Place your leaves as far up on the balloon as you would like your bowl's depth.
After you finish placing the leaves, let it dry for about 12 hours.
Now, you can make your bowl stronger by adding another layer of leaves or you can leave it as it is. This really depends on what you plan on using your bowl for.
If you are satisfied with it, then go ahead and pop your balloon and peel it off of your bowl carefully.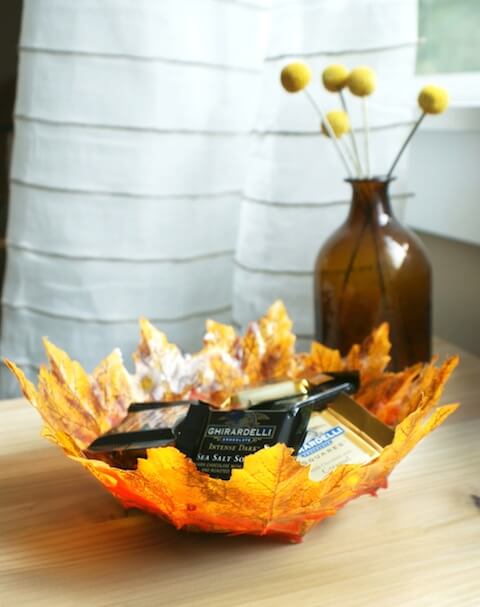 Enjoy your fancy leaf bowl!
For more info check out this youtube video: