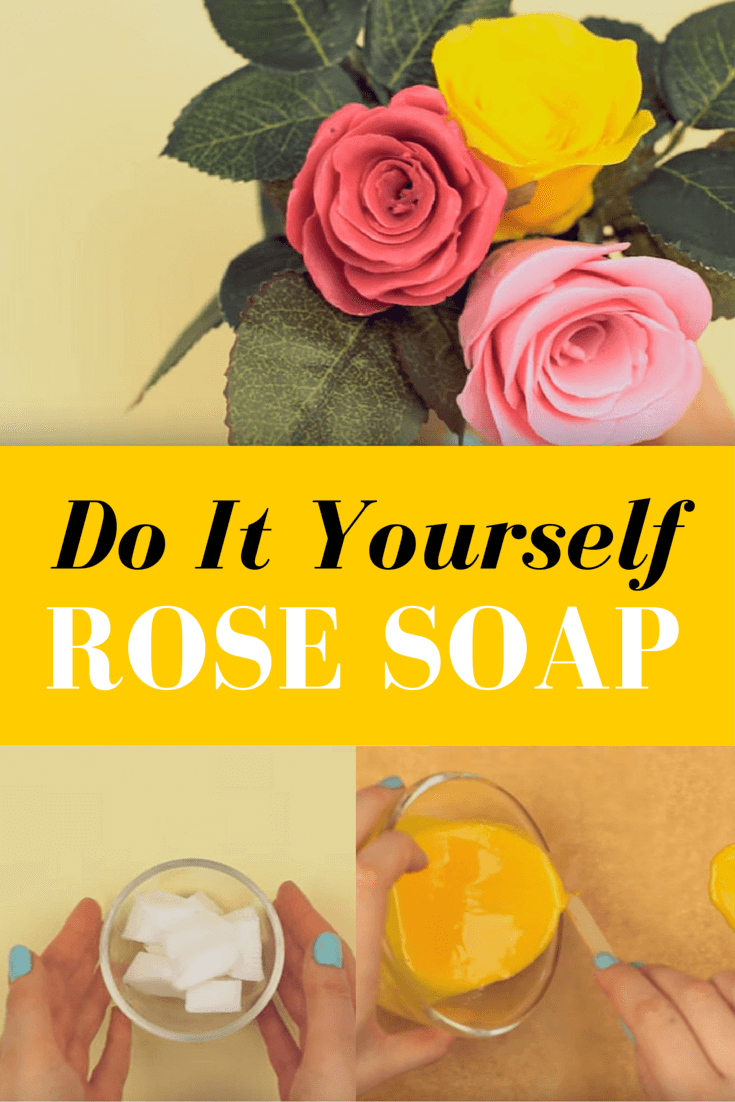 If you're looking for a fun, interesting gift idea, or a cool project to make for yourself, look no further!  These rose soaps are beautiful and smell amazing!  Even better, they are super easy to make!
Here's what you'll need:
White or transparent glycerin soap
Rose soap fragrance or essential oil
Dye (We like red and yellow)
Parchment paper
a popsicle stick
Artificial flowers (You only need the stem and leaves)
Now let's get crafting!
Melt your soap, the amount depends on how many flowers you want to make.

www.youtube.com

Add your fragrance to the soap.  The more you add, the stronger your scent.  Give it a stir.
Split your soap up for the different colors you will be making.  Add in your dye and stir until well mixed.

www.youtube.com

Lay out your parchment paper and begin pouring puddles of soap.  Use your popsicle stick to spread your puddles out a bit. Make them different sizes. Larger for your outer petals.

www.youtube.com

Let them dry for about 2 minutes.
Now, peel off one petal at a time.  Roll your first petal up and then begin wrapping another petal around it slightly higher.  Do this until your rose is the desired size.

www.youtube.com

Once done, take a knife and cut off the ragged end.  Dip the fresh cut end into soap to seal it and hold it together.
Carefully fold some of your petals outward to make the flower look more realistic.
Now take the stem of your artificial flower and put some soap on the end and onto the leaves.  This acts as the glue to hole your flower on.
Put some soap onto the inside of the flower to hide where the wire comes through.
Now make as many as you'd like!  Get creative and use lots of colors or even mix colors, its all up to you!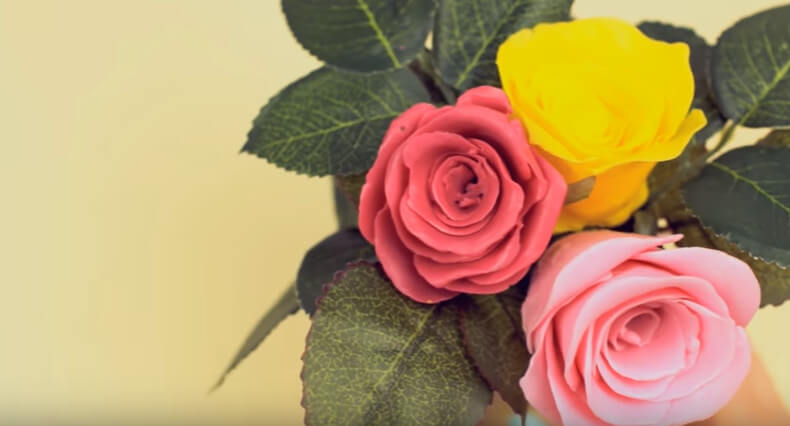 Check out this video for more info: