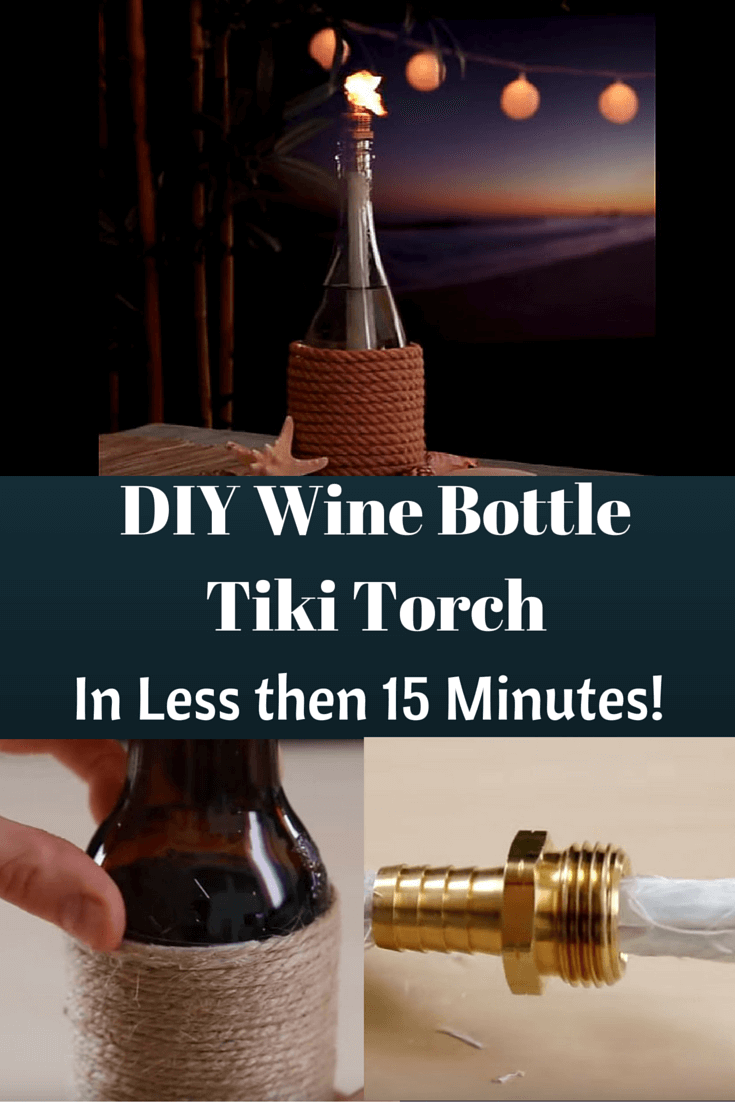 Tiki torches are a fun way to add some summer style to your back yard!  They can take you away to a tropical paradise or add some romance to a summer night.  This DIY wine bottle tiki torch is super easy to make and doesn't require a bunch of stuff or any power tools.  You can literally make this in about 15 minutes!
Here's what you'll need:
Wine bottle
Rope or twine
Tiki replacement wicks, or thick cotton rope
Citronella torch fuel
Brass coupling (easily found at your local hardware store)
Pebbles (if you want to add some extra pizzazz)
Glue
Let's get started!
Peel the labels off of your wine bottle and clean any residue off.

www,youtube.com

Begin wrapping your rope or twine around your bottle, gluing it as you go.

www.youtube.com

Place your pebbles into your bottle.

www.youtube.com

Pour your torch fuel into your bottle, leaving a couple inches from the top.

www.youtube.com

Thread your wick through your coupling, leaving about an inch and a half at the top.

www.youtube.com

Place your coupling onto your bottle.\
Let your wick soak in the tiki torch fuel for about 20 minutes before lighting.
You're done!
Enjoy your awesome wine bottle tiki torches!
For more info and full instructions, check out this video: