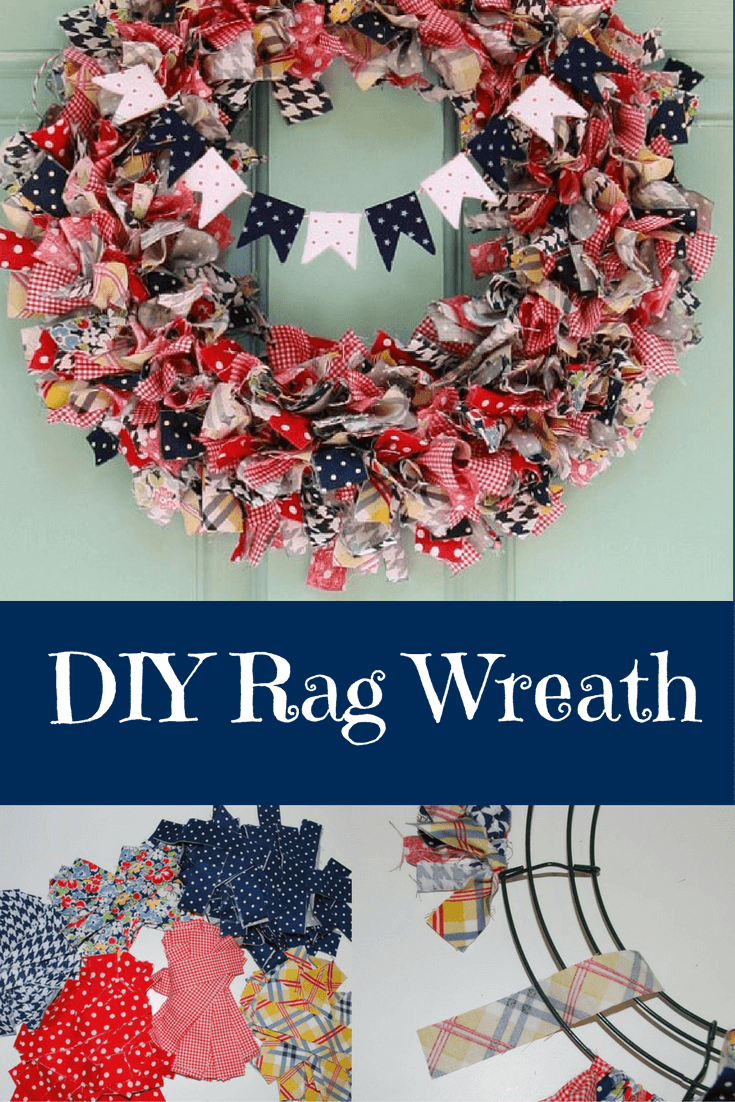 We love a beautiful wreath on the front door! Its welcoming and warm anytime of the year.  This DIY rag wreath is awesome because it can be completely customized to your favorite season, holiday, or even sports team! The options are endless!  Even better, it is easy to create and relatively inexpensive!
Here is what you'll need:
 Wire wreath form
4-6 different prints of fabric, 1/4 yard each
Scissors or a rotary cutter and mat
Ruler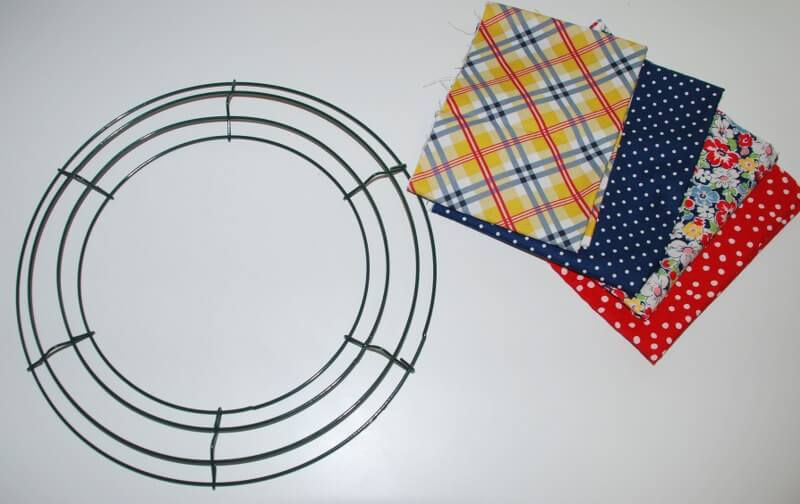 Lets get started!
Step 1- Cut the fabric into strips 1.5″ wide by the length of your fabric.  Now cut each of your long strips into lengths of 4-5 inches.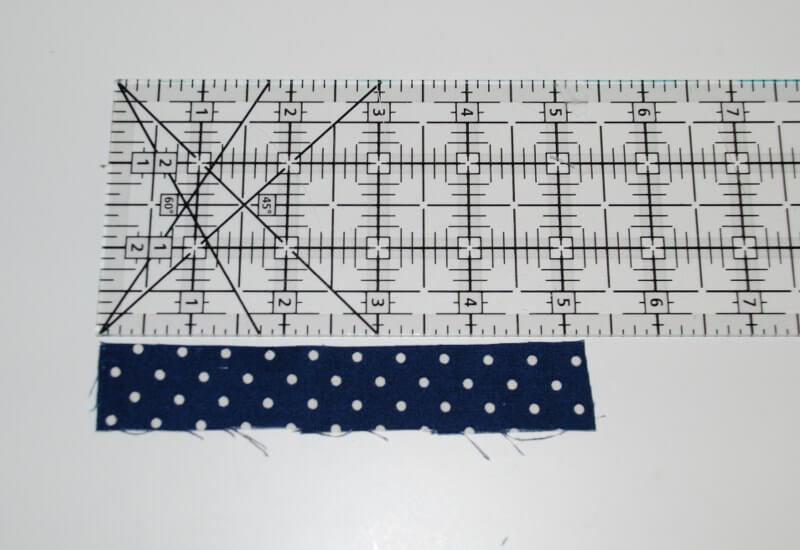 You should end up with something like this: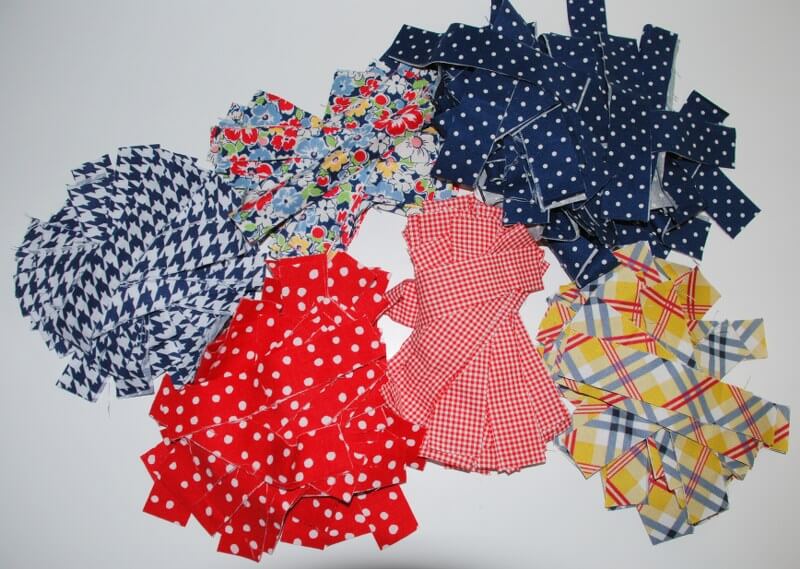 Step 2- Now we get to the fun part!  Tie each of your strips of fabric onto your wire frame. It is best if you attach your strips in a pattern. Try to slide your strips close to each other so you are able to dd as many as possible.  This will make your wreath nice and full!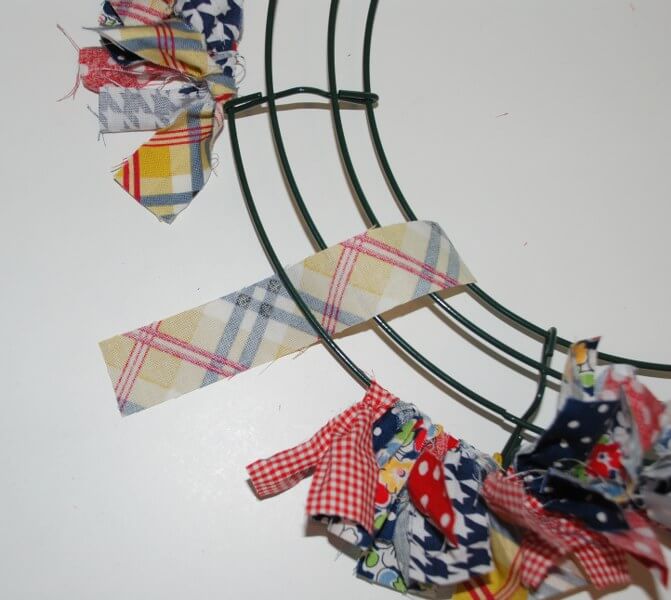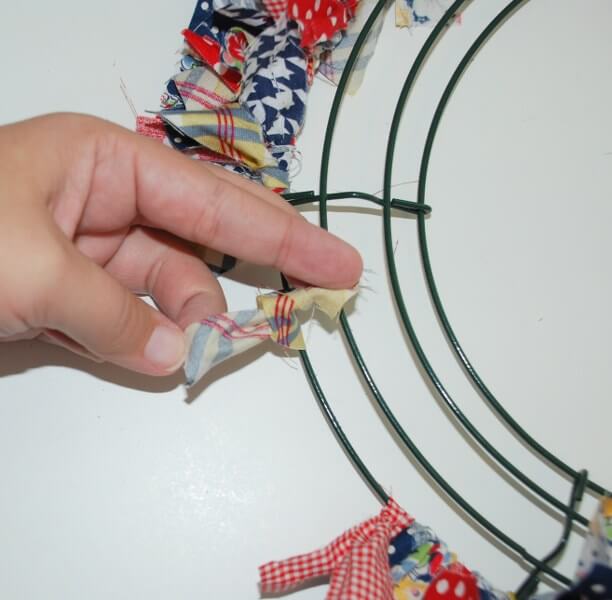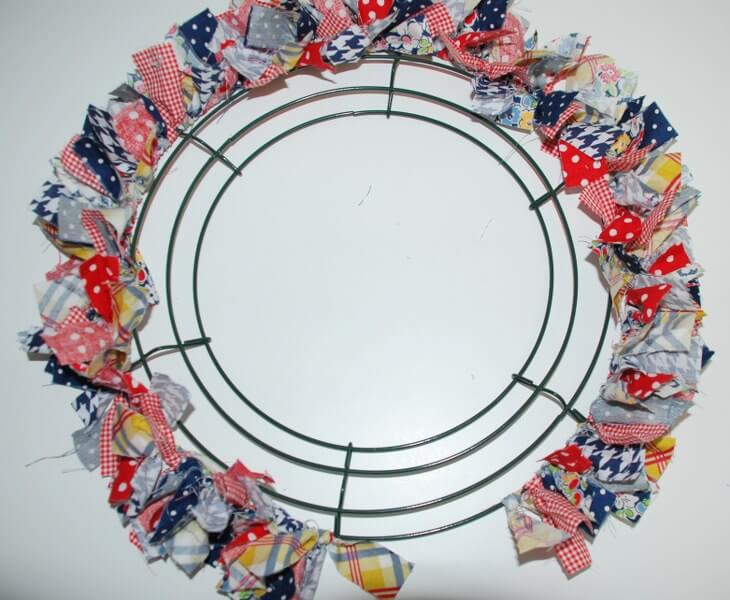 Once you get all your strips on and your wreath is as full as you want it, you are done!  You can get fancy and add extra bows and fun stuff on if you want!  We like the little banner added on this one!